LONDON, August 3, 2023 – It's summer festival season in London and this means weekends are filled with a litany of options for folks looking for fun, relaxation and entertainment. 
Guess who represented big time this past July in London's live events landscape? It's a group of young music artists who are already stars in their own right in their respective countries and are emerging as acts to watch out for in the global mainstream music market.

These are the stars of 1MX Music Festival in London which was held last month at the ultra-cool Silverworks Island, London's new center of cultural gravity.  

All Asian artists — Ben&Ben, Moira, Janine Berdin and Maymay from the Philippines, Yuna from Malaysia, U.K.-born tinyumbrellas, U.K.-raised DJ Clara Rosa — was joined by Canadian Johnny Orlando for a noon-to-sundown showcase of among the best fast-rising music acts in the world today.

"1MX is a music festival that captures the dynamic and shifting landscape of music where Asians are rising like a wave," said ABS-CBN Global Head of Events Arnie Joseph Garcia, also concurrently ABS-CBN Managing Director for Europe and the Middle East. "This is the first time that this event brand mixed Filipino artists with primarily other Asian artists to see how they can break boundaries.  1MX in London showed in a big way that they can. The massive support of fans for this event was undeniable."

1MX is an event by ABS-CBN Global, a leading Filipino and media entertainment company committed to bringing the best of Filipino content and talent worldwide.  The next 1MX events are on September 10, Sunday, at the Budweiser Stage in Toronto and on October 8, Sunday, at The Hordern in Sydney.  

As fans look forward to the next two legs of the travelling music festival, here's a peek into the historic event that was 1MX in London: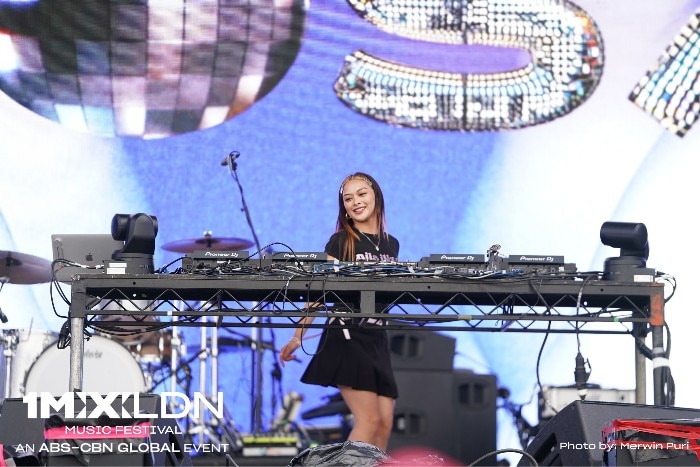 Philippine-born and U.K-raised DJ Clara Rosa got everyone in the mood with a danceable fusion of genres that included Amapiano, Baile Funk, Dance Funk House, UKG, Jersey Club and Latin Urbano.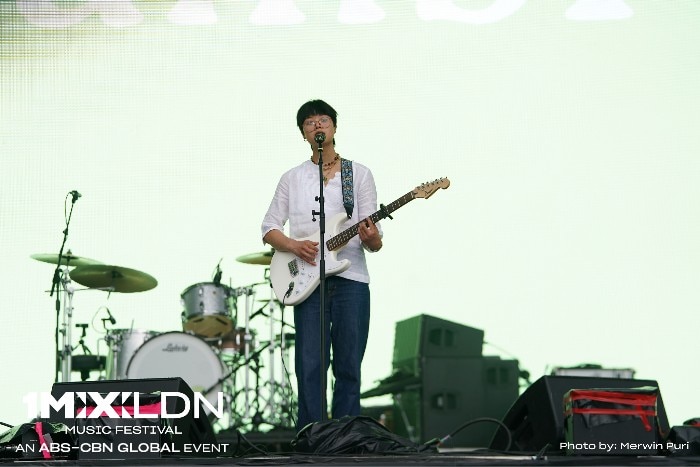 Norfolk-born, Leeds-based writer-musician tinyumbrellas impressed the crowd with her colorful, intimate and dreamy sound that include unique originals like "Zombies", "Please Don't Make This Weird", and "Tough To Be A Bug".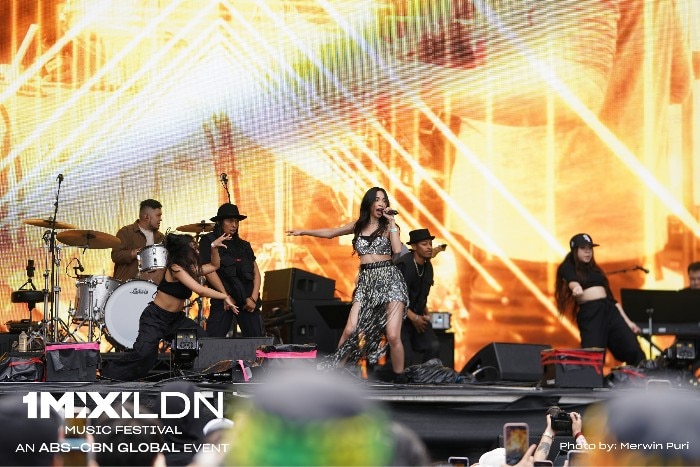 Filipina actress, singer, host and model Maymay brought in high energy to the stage with hits like "Amakabogera", "Huling Hugot", "Autodedma" and "Still Into You"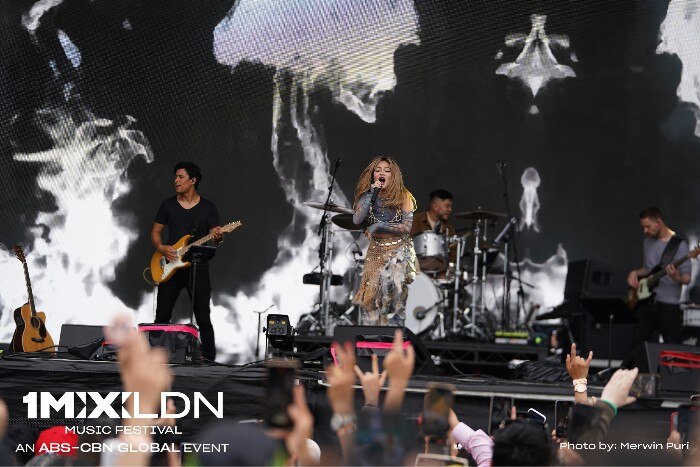 Multi-talented and multi-awarded Filipina artist Janine Berdin exuded fiery passion, wowing everyone with her set that included a medley of hits from legendary FilAm rock singer Bamboo, and her originals like "The Side Character" and "Mahika".
The only non-Asian performer in 1MX London, Toronto-based singer-songwriter Johnny Orlando showed why he's the next generation's global pop superstar with fans going crazy over the charismatic performer. He deligted the crowd  with his hits like "Blur", "Someone Will Love You Better", and "You're Just Drunk".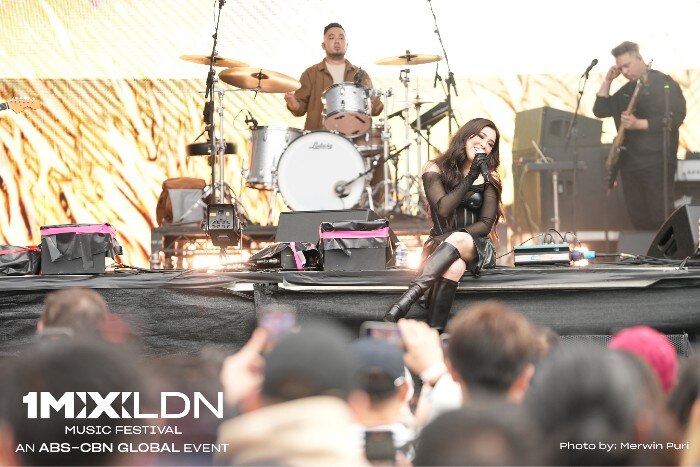 Moira, showied why she is the Most Streamed Filipina artist for the past six years. She sang before her adoring fans, delivering hit after hit like "Tagpuan", "Babalik Sa Yo", "Dito Ka Lang" and "Kumpas".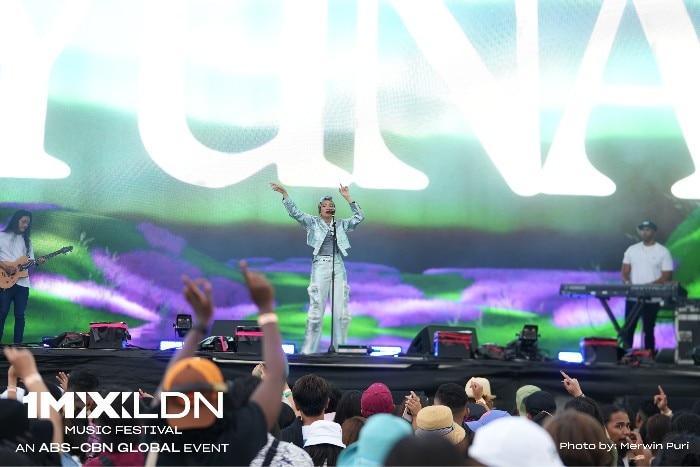 The largest concentration of Malaysian students in U.K. is in Greater London.  Yuna, the super cool, award-winning Pop and R&B artist from Kuala Lumpur, seemed to have attracted a lot of them as many of her fans flocked to 1MX.  Old and new fans were thrilled by her hits like "Black Marquee", "Castaway" and her collaboration with Usher, "Crush".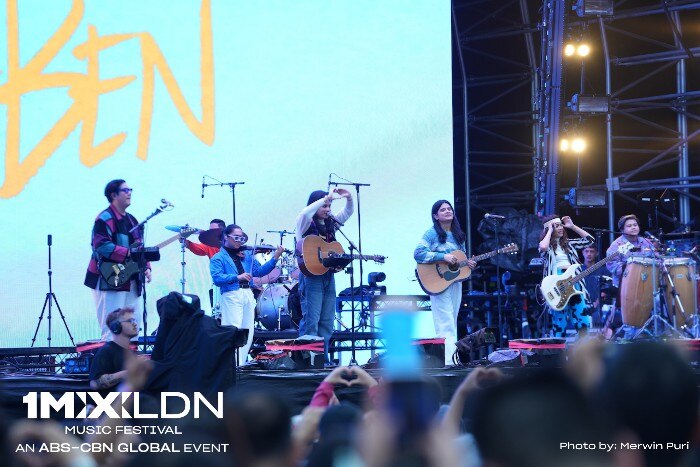 Ben&Ben performed last and they were worth every second waiting for.  The very popular folk pop band from the Philippines – Spotify's Most Streamed Artist in the Philippines in 2020 – regaled the fans with huge hits like "Langyang Pag-ibig", "Pagtingin", "Kathang Isip" and "Leaves".  They also performed their newest single, "Could Be Something".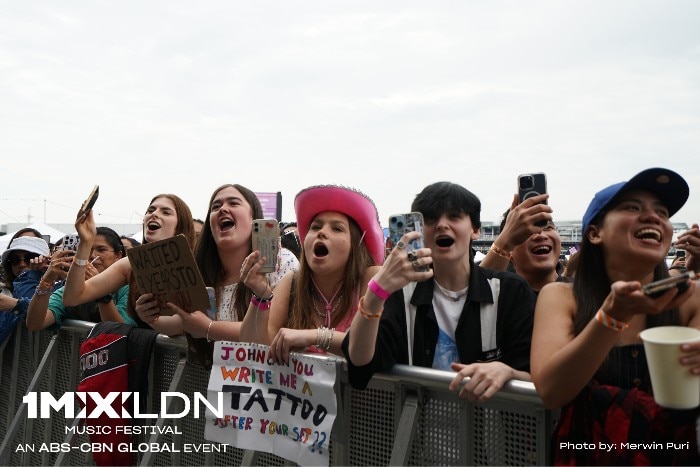 The refreshing curation of the 1MX London line-up drew fans from all over the city, nearby areas, and even neigboring countries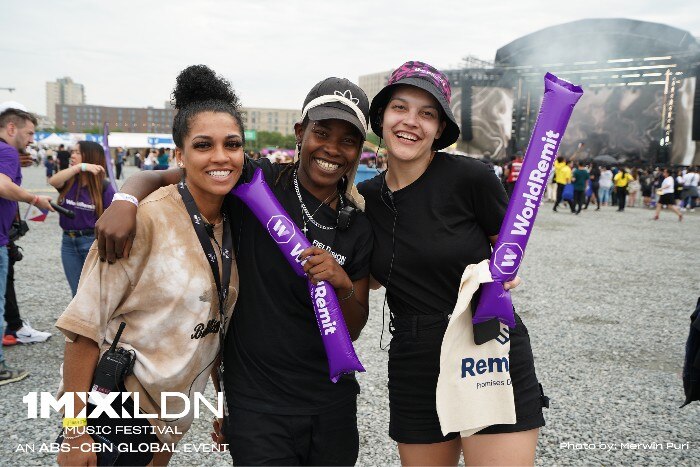 Attendees of various races trooped to the the well-known outdoor event venue, Silverworks Island, to enjoy everything 1MX offered: from the music to the food to the drinks to the fans to the activities to the sponsors' booths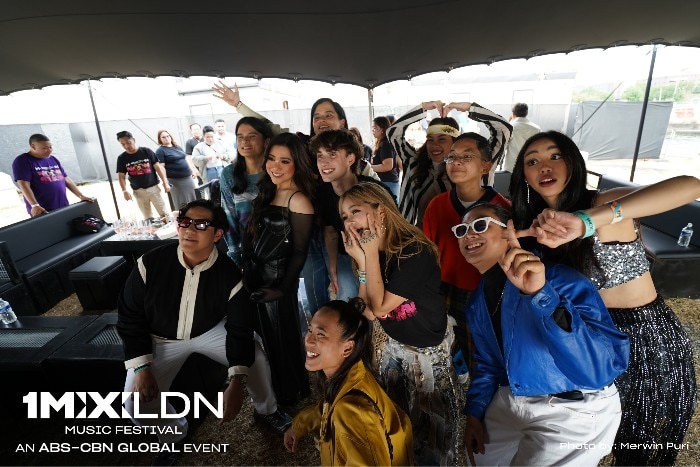 MAKING NEW FRIENDS: The youthful cast members of 1MX London enjoy hanging out backstage